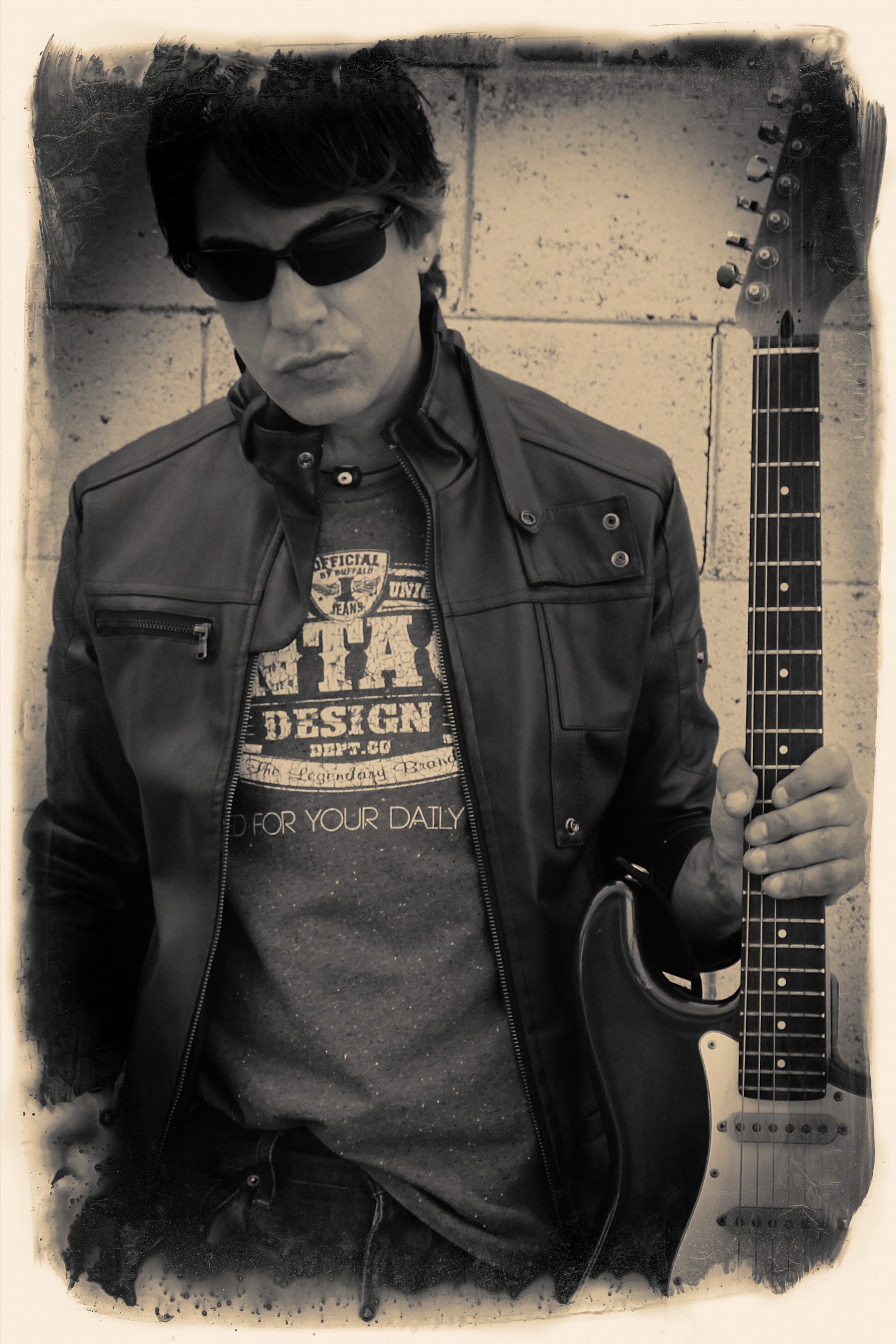 JON GILLETTE—POWERPOP AND ROCK N ROLL TOSSED IN A BLENDER AND TURNED ON HIGH!
Singer/songwriter JON GILLETTE has enough energy to power a small fleet of spaceships. It's a fuel that burns full throttle ignited by the heat of his catchy songwriting and the power and passion of his performance. Jon cranks out super catchy tunes that are fresh and familiar at the same time, with absolutely addictive melodies.
Jon has been paying his musical dues for years packing them in at live shows and writing and recording. Jon, an accomplished songwriter, has written tunes for other artists as well as collaborated with producer Tony Deniro for some of his acts. "I even got to play for P DIDDY once, which was cool," Jon says. "I've played sold out shows on the Sunset Strip and little hole-in-the-wall dives in the middle of nowhere (literally) where we had to move the jukebox out of the corner to set up and play." Early in his career Jon was briefly managed by Barbara Streisand's manager Marty Erlichman who said "Jon has star quality."
Songwriting is Jon's biggest love. "Creating something out of thin air in 5 minutes that so many people can enjoy is mind blowing. When I listen to a song I'm always looking for that "hook" – something I can take with me. I am so into the science of songwriting. People like Lennon/McCartney, Mutt Lange, Dr. Luke – "all those guys know the formula – now I do too." Jon, former front man for the Los angeles rock band RECYCLD SOLZ, has been making music as long as he can remember. Jon writes everything from country to hard rock and always focuses on the "hook." Jon has hundreds of songs in his catalog and has had some of his music featured in tv and film.
In 2008 Jon's band, Recycld Solz, released their debut album "beautiful creatures." The record had 14 instantly memorable songs with a unique edge that defines the bands sound. In 2011 they have again given their fans another pop rock gem with the release of their super catchy EP called "Mercury in Retrograde" that is pure pop joy and sounds like it just stepped out of the summer of love. Hit song science gave Jon's songs, Really Really, It's always something, Cigarettes and alcohol and Could you be, Platinum Auddy awards, which means they think the songs have the potential to be big hits. Really Really got the same high score as the Black Eyed Peas monster hit "I've got a feeling." Former VP A/R of Atlantic records, David Stern, says "Jon's songs are catchy as hell!" Award winning Producer Robert Venable says "Jon's music has tons of potential."
Jon can write  any style of song on the spot and is probably doing it at this moment. At this time Jon is writing and recording new material for future release. Jon is on a musical message to spread one simple message – BELIEVE IN YOURSELF. We are much more than we realize. Each one of us has incredible things inside. No matter where you are in life, every day is a chance…an opportunity for a new beginning.
LET THE AWAKENING BEGIN!